Film Mattress Grip Balloon | Diffuse Led Lighting
¥13,800 – ¥14,900
Film Mattress Grip Balloon For Led Lighting Diffusion
Application: Film | Cinema | Television | Photography
Function: Diffusion Led lighting
Color: Top Black with 4 transparent window | Surround 2/3 black and 1/3 white | Bottom White
Material: Light Grip Cloth
Inflated: Helium Gas To Fly or Air for hanging
Specification:
Size inflated: 6mX6mX1.4m (thickness)
20ftX20ftX4.6ft (thickness)
Balloon Volume: 50 m3
Net Weight: 27 kgs
Gross weight : 30 kgs
Helium lift: 23 kgs
Description
Film Mattress
Grip Balloon
Diffusion Led Lighting
The Film Mattress Grip Balloon serves multiple purposes on set, saving time for grips and controlling lighting conditions in both daytime and nighttime settings.
During the day, the Film Mattress Grip Balloon will cut daylight by One stop
offers a "blackout" setup
Attached points X 4 on each side Top and Bottom
When fly use bottom attached points
At night, it becomes the perfect bounce to keep Magic Hour going longer.
You can put lighting system inside of balloon or via transparent window
one 18cm plastic plate
240cmX240cm X 4piece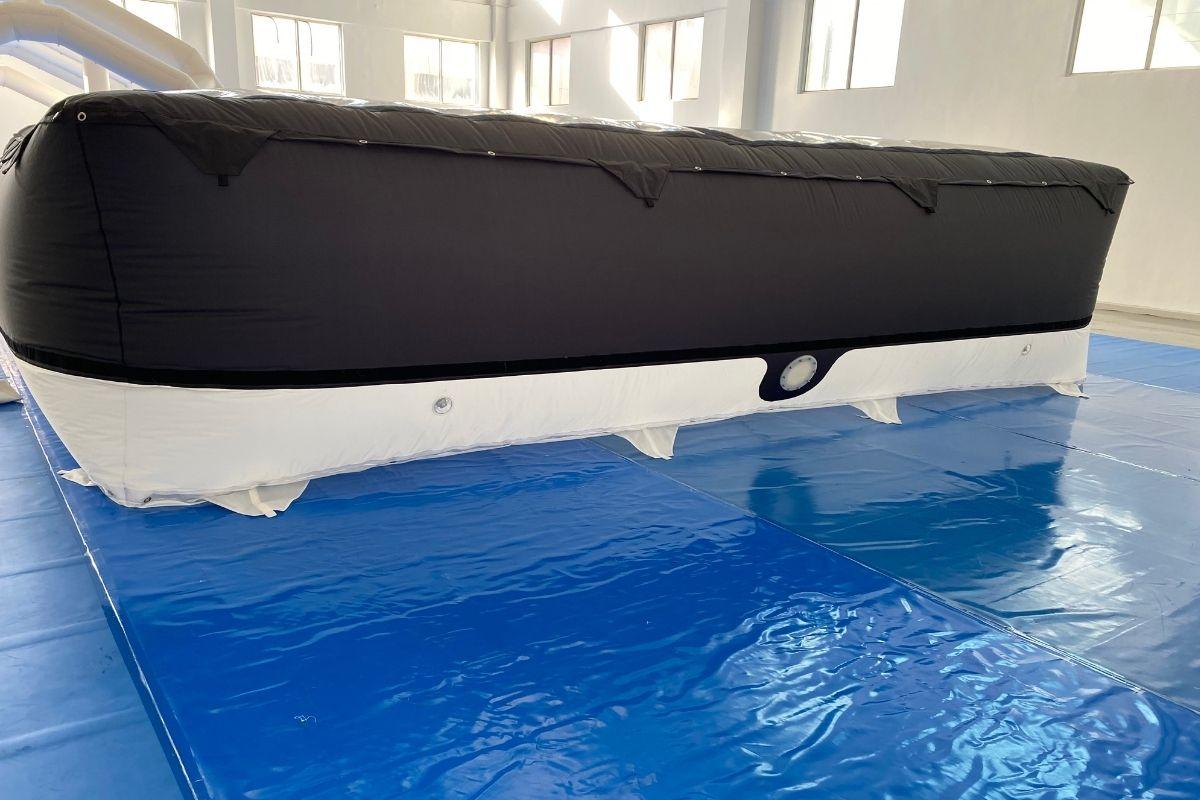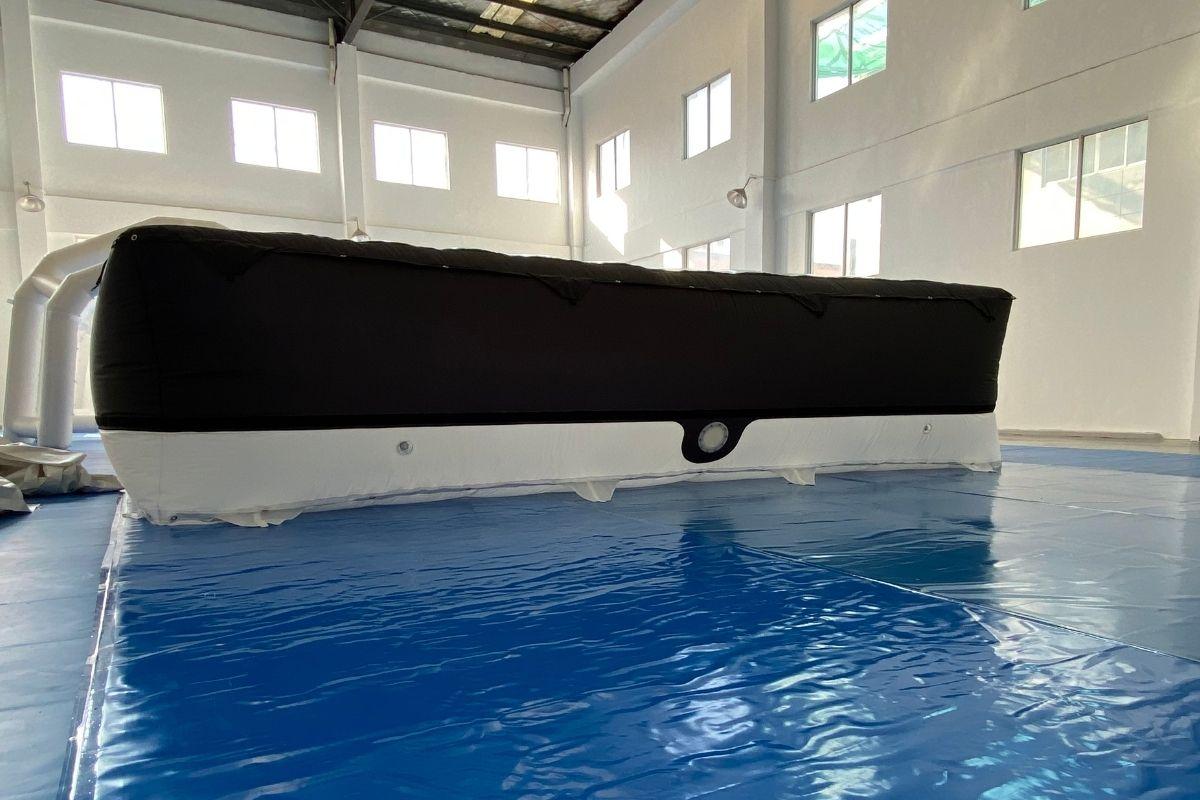 The Film Mattress Grip Balloons are available individually in sizes up to 20x20ft, and they can even be zipped together to create endless custom sizes.
Gromets around each 30cm distance
Top and Bottom
X4 side
Flat For Led Panel Lighting System
We provide nice flat job on Grip Cloud Balloon for lighting panel and bottom
4 fast deflate & inflate valves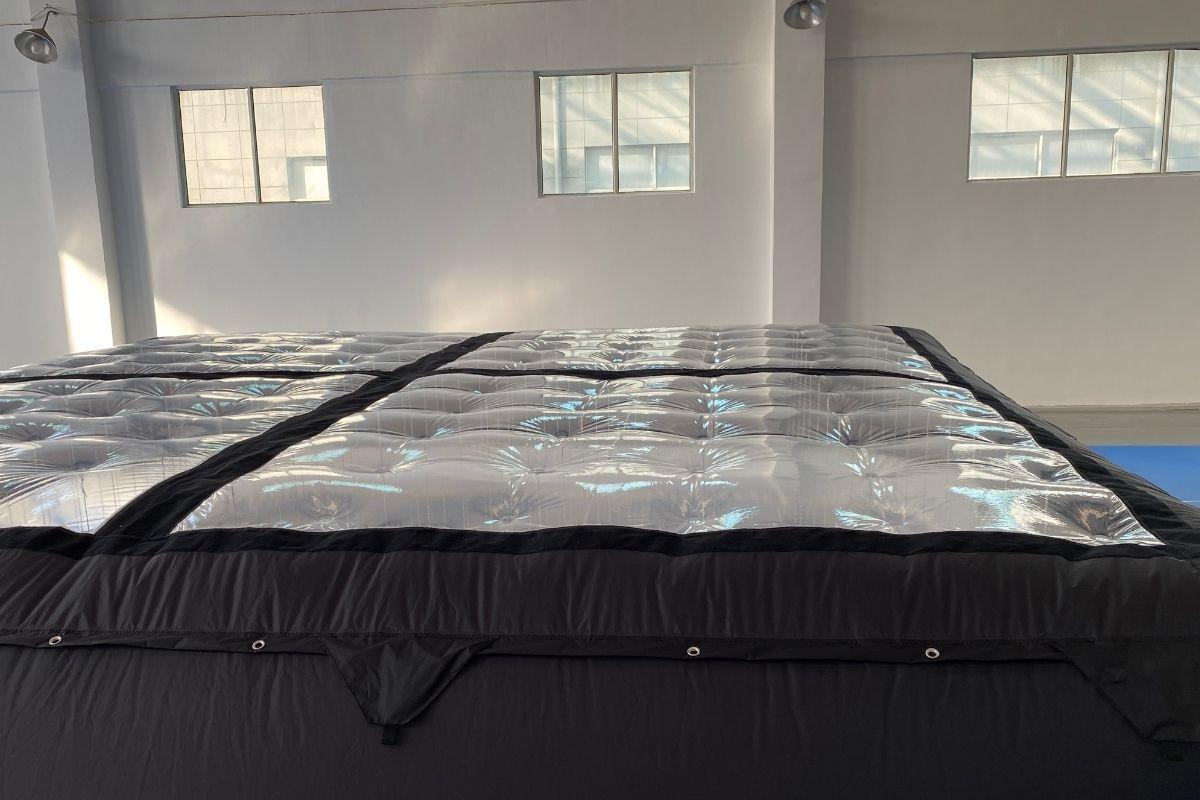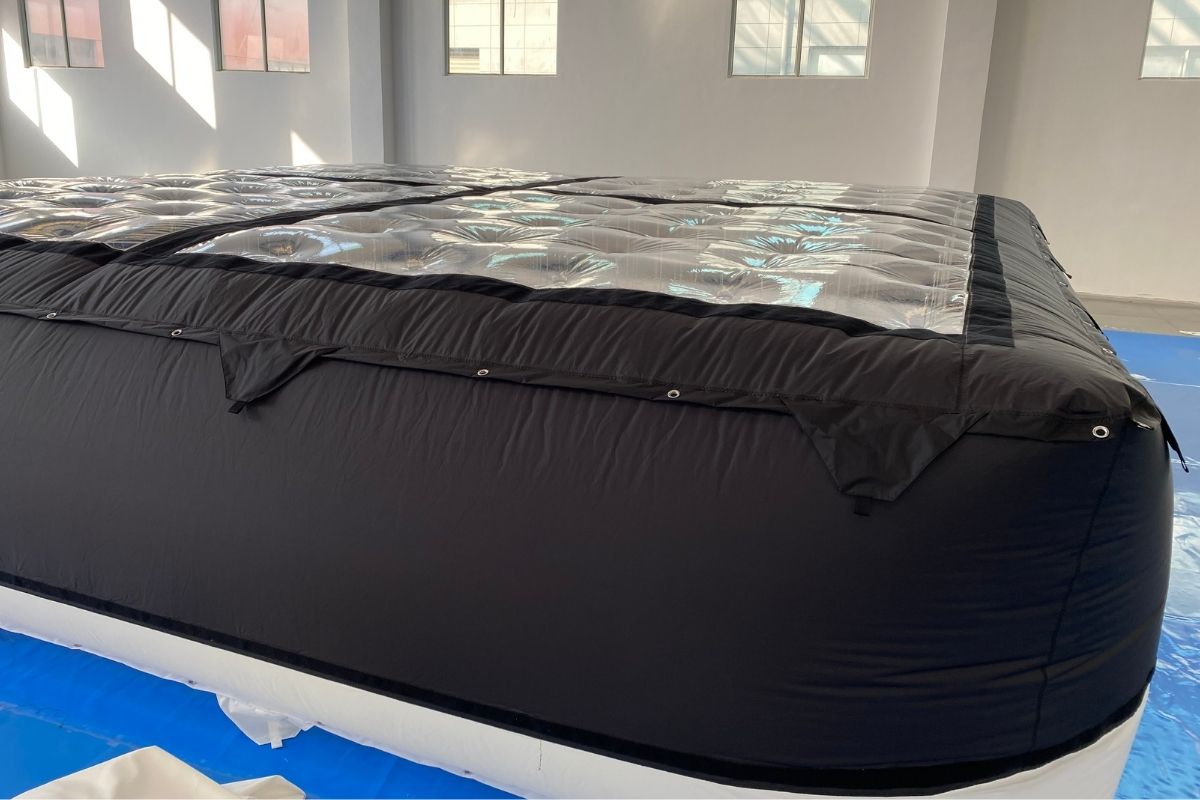 Why choose Film Mattress Grip Balloon ?
Hold helium gas as longer as possible
Lightweight on material to fabricate the balloon
Durable as long as possible, warrant is 2 year
Create endless custom sizes.
Additional information
| | |
| --- | --- |
| With | Without Blackout | Balloon X 1, Balloon X 1 Plus Blackout |