F5A Helicopter Agricultural Drone
Dimension :2170x785x710mm
Spray width: 10m
Spray tank: 26 L
Spray capability: 240 acres/hour
RKT System
Autopilot System
Description
Agriculture Spraying Helicopter
The F5A has an improved overall structure with modular design and supports the highest payload and widest spray width. With powerful hardware, an AI engine, and 3D-operation planning, the F5A brings operation efficiency to a whole new level.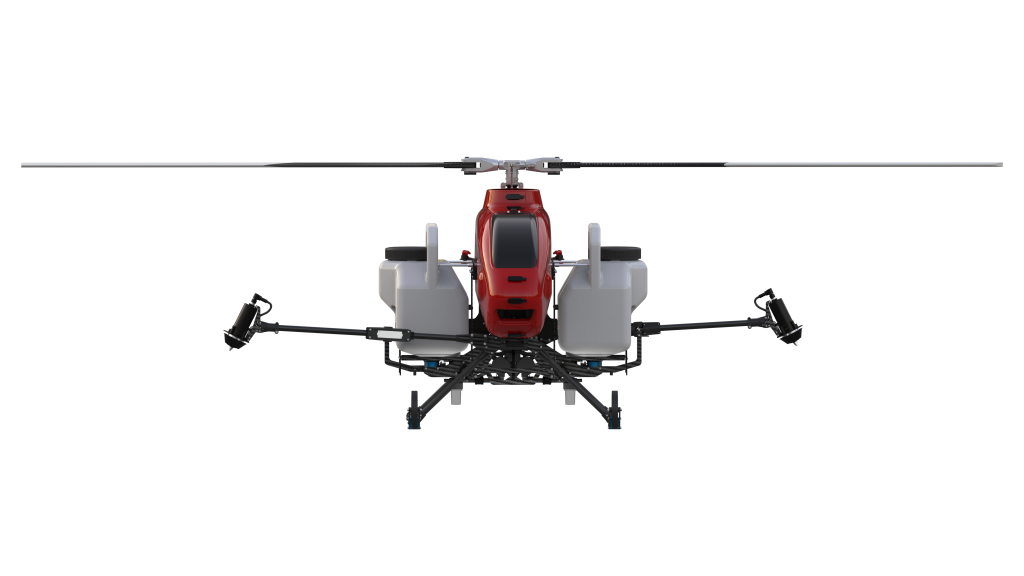 Revolutionized Structure.
The all-new modular design of the F5A simplifies assembly and accelerates daily maintenance. An IP65 rating provides reliable protection for key components of the drone. A light, yet durable airframe is made of carbon fiber composites and can be quickly folded to 50% of its original size, making it easy for transportation. Both the battery and spray tank are easily swappable, significantly improving the efficiency of power and liquid supply.
Supported by its outstanding flight performance, the F5A spray tank can carry up to 26 L, and the spray width has increased to 10 m. The spraying system has 2 delivery pumps with a maximum spray rate of 6 L/min. The F5A can spray 240 acres  per hour. The spraying system also has an all-new electromagnetic flow meter, providing higher precision and stability than conventional flow meters.
Single Motor keeps Wind Field Stability, bigger downforce
Efficient and Intelligent Solutions
Low production and time-consuming operations are now a thing of the past. F5A integrated agriculture management system provide intelligent data collection and analysis, applicable for field planning, crop inspection, and insect and pest control.
Basing on pre-pare set on mobile- RTK, F5A follow task set(route, speed, height) with one key flight function
Paired with F5A Helicopter, the Spreading System 2.0 can be used to spray solid particles or plants and is suitable for various operation scenarios such as rice seeding, prairie reseeding, oil seeding, fertilizer spreading, and much more
Intelligent Battery Charger​
The F5A Intelligent Flight Battery has a capacity of 17,500 mAh and a 14S high voltage system that reduces power consumption. It is designed with an IP54-rated all-metal housing, and heat dissipation efficiency has increased by 140% from the previous generation. Supported by cell-balancing technology, the battery has an increased charging cycle of up to 400, 100% higher than the previous generation, significantly reducing operating costs.
FA5 Drone not only empowers agriculture professionals with powerful equipment but also provides intelligent solutions that save time and increase workflow, benefiting a wide range of customers from farmers and growers to agricultural cooperation and service agencies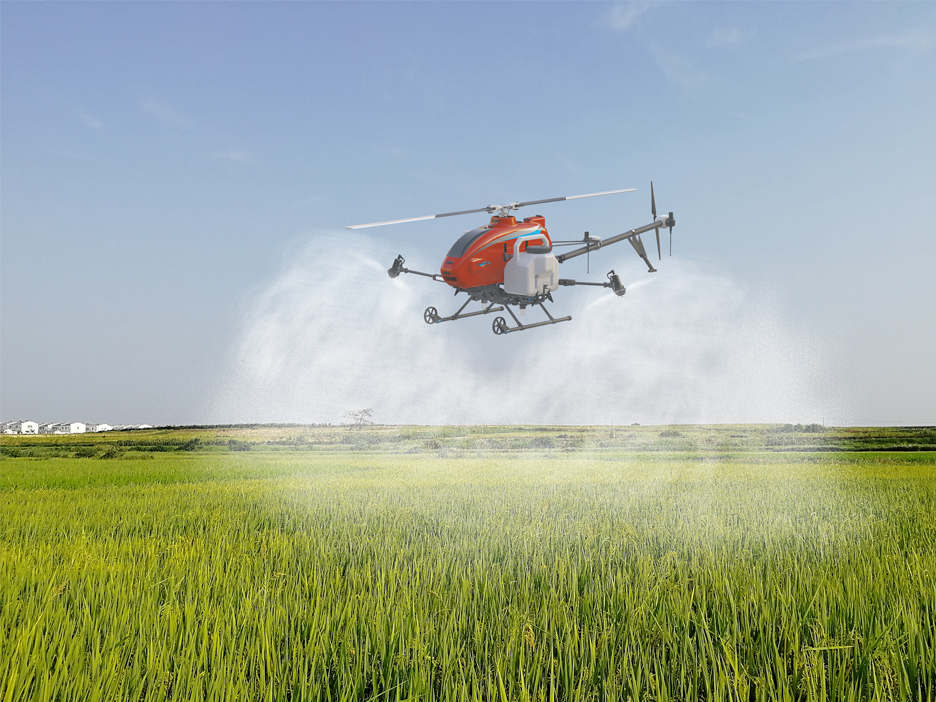 Our solutions provide digital, informative, intelligent, and precise field management for grain crops such as rice, wheat, and corn. This empowers agricultural operators with more convenient and efficient options, reduces operation costs, improves crop quality, and increases yield rate
Additional information
| | |
| --- | --- |
| Configuration | Configuration A Rare F5A Helicopter X1, Configuration BRare F5A Helicopter X1,Mobile Phone Ground Station X 1 Ground RTK (Mobile Base Station) X 1, Ground RTK (Handheld Surveyor) X 1, Smart Battery (14s-22000mAh) X 2, Smart Fast Charger X 1 |