Helium Compressor AD-EN-0.3/E
Helium gas is not flammable and safe for use, cause it is noble gas not like hydrogen. Hydrogen is much more and cheaper than helium in this planet however it is not safety and most of countries forbid to use.
The price of helium is expensive but now the price keeps rising up, but the need still have too big in market. The bad news is most of helium gas are used for Only One time – the wastage of helium gas is very uneconomical, it is very popular for Helium Balloons and Blimps.
With market comes to high competitive,we are thinking how to make business longer and bid more other company to get more business,then we came up with good solutions helium gas recovery and reclaim systems.
It sucks the helium gas out of the balloons&airships, then compresses and pumps it back into helium tank/cylinder for repetitive use.
It is an irreplaceable tool for companies that have to use airship/balloon.
Outstand Compress solution for your need
Filling units optimise reliability and safety for the dependable supply of clean breathing air or compressed air in all areas of application, ensuring consistent compliance with international air quality standards such as DIN EN 12021 (breathing air standard).
We offers state-of-the-art complete solutions for the field of sports & safety tailor-made to meet the needs of your application range. From compression to treatment and beyond to the distribution of air, breathing air and nitrox.
Diving
Fire Fighting
Defence
Paintball Shooting
Motor Sport
Airship
Balloon & Blimp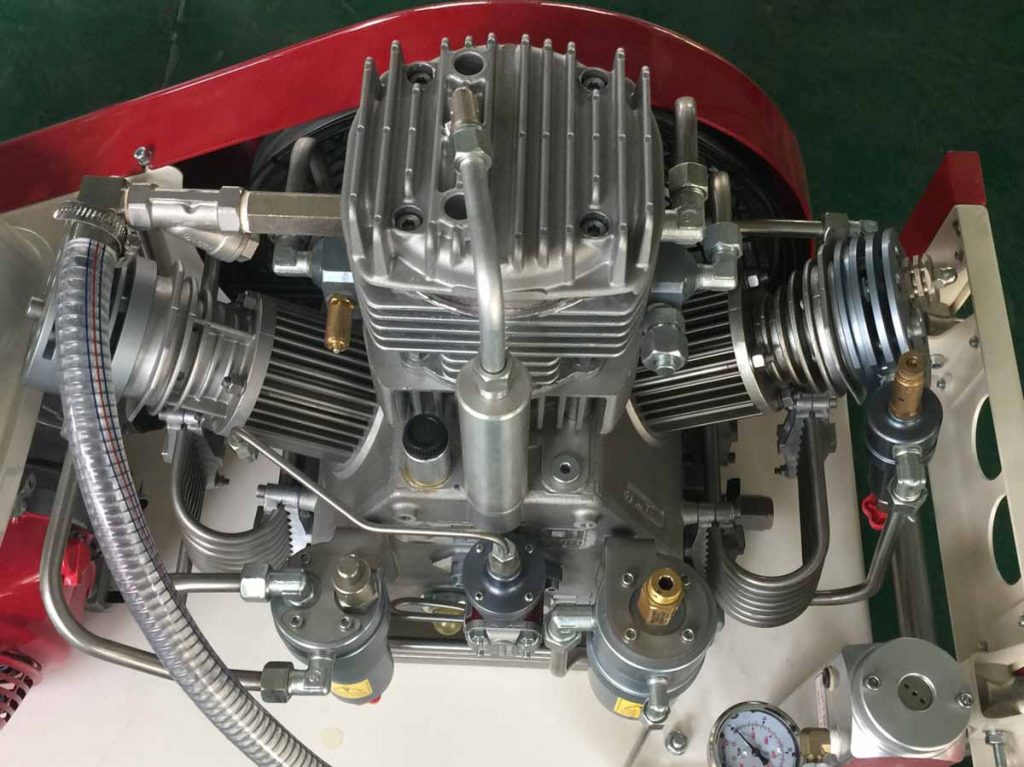 Designed and Assembled Italy , 1 years Warrant
3 Cylinders,3 Stage, Air Cooled block,Stainless steel intercoolers and after cooler
Efficient and low energy consumption, Reliable oil lubrication of cylinder surface
2 Level Oil Water Separator
Air cooled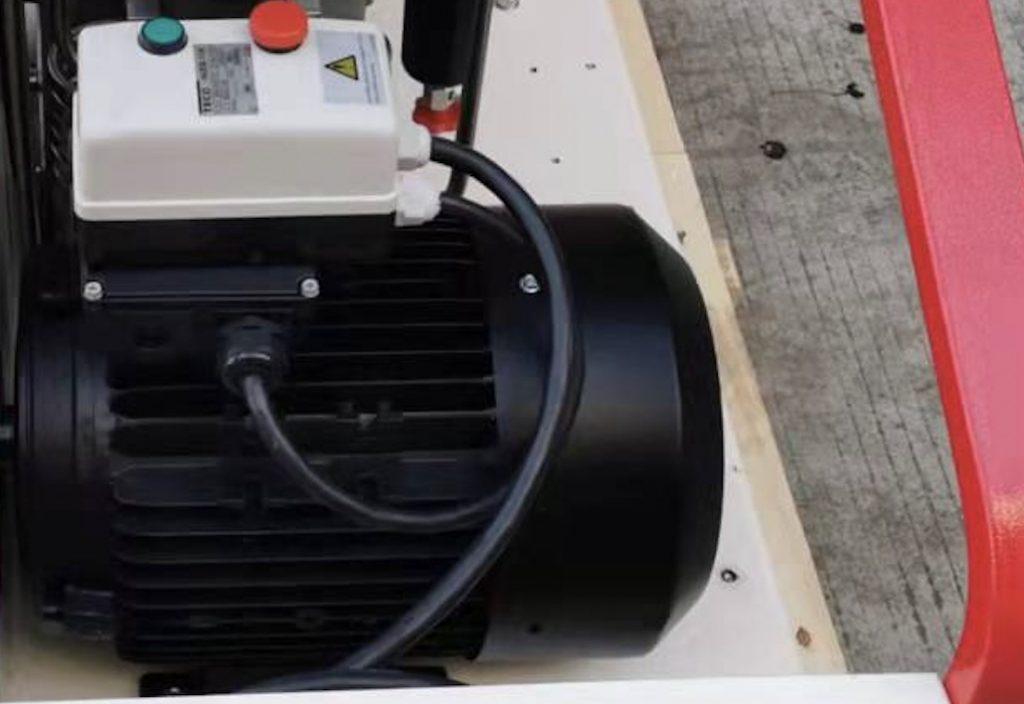 Power: 7.5Kw
Voltage : 380V 
Stater: Electric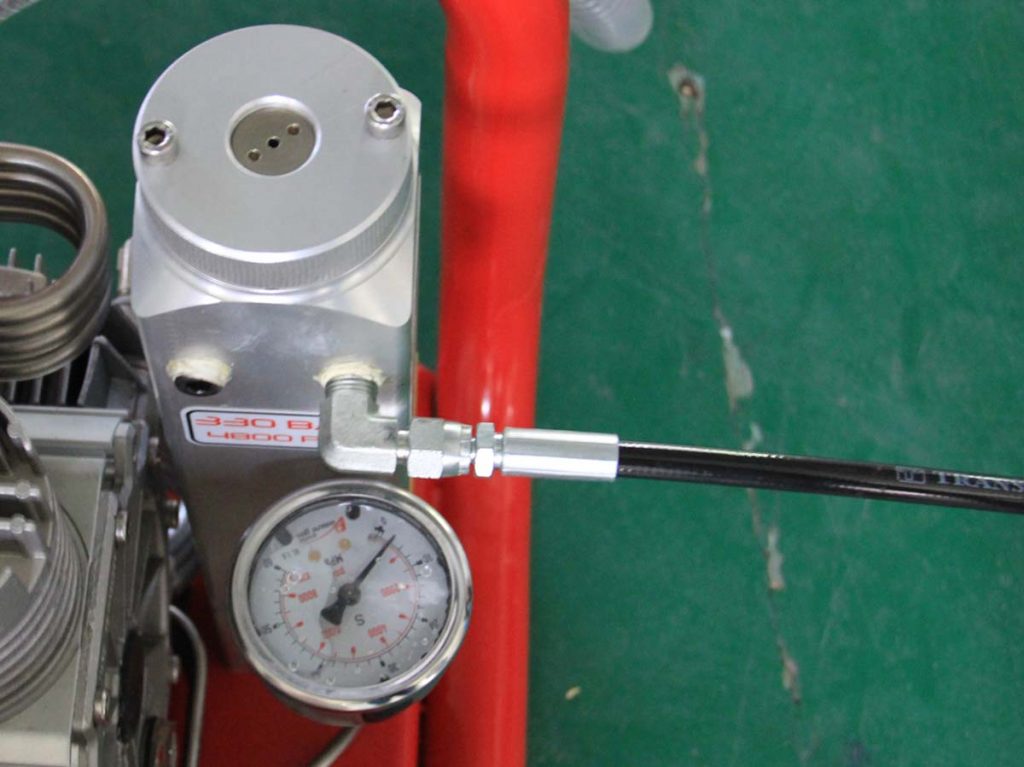 Tri-chem breathing air purification system with actived carbon/moblecular sivev/hopcalite
Disposable purification cartridge is convenient and easy to replace
Pressure maintaining valve for optimum air processing
Filling valves with hoses
Inlet filter/Silencer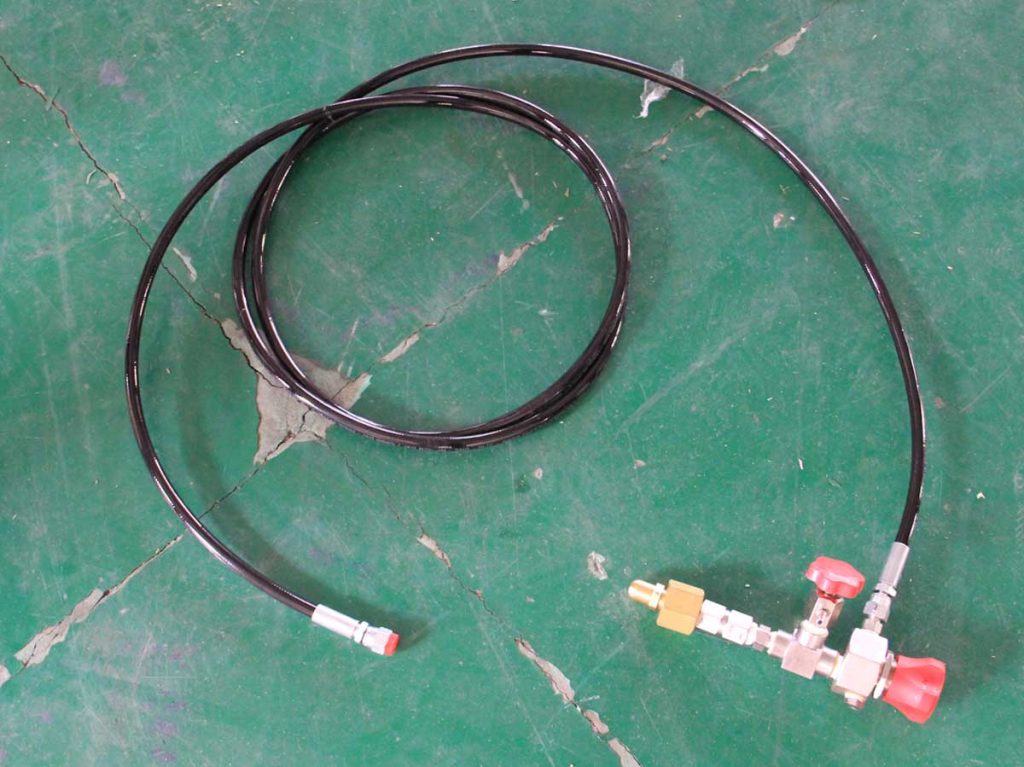 High quality and high-pressure filling hose made of long-life hose material for flexible and safe handing.
Swivel hose connection enable the filling valve to connected the air cylinder quickly, easily and safely
The filling device comprises a flxible high-pressure filling hose and filling valve complete.
Two released vavle to keep helium gas more purier.